Ryan Block just wanted to end his Comcast service, but the rep on the line made it his personal life mission to find out why. The painful recording is below – I winced several times. How does this kind of thing happen?
My guess is that the training or management at Comcast emphasizes finding out the reason someone is cancelling – there's no way this likely underpaid rep is so personally invested of his own volition. He smacks of being under pressure.
Comcast issued the following statement:
"We are very embarrassed by the way our employee spoke with Mr. Block and Ms. Belmont and are contacting them to personally apologize. The way in which our representative communicated with them is unacceptable and not consistent with how we train our customer service representatives. We are investigating this situation and will take quick action. While the overwhelming majority of our employees work very hard to do the right thing every day, we are using this very unfortunate experience to reinforce how important it is to always treat our customers with the utmost respect."
Have you had a horrible cable company service experience? Post about it in the comment section below.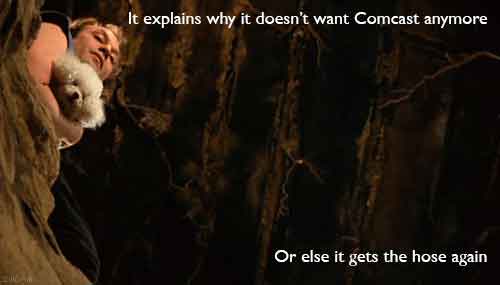 Don't forget to share this on Facebook!