Glazed Donut Bistro is taking the fried dough world by storm with its innovative new menu. Located in the trendy West Hollywood neighborhood of Los Angeles, these 13 donut dishes are going to surprise you…and get you to book a trip to LA. Drool on…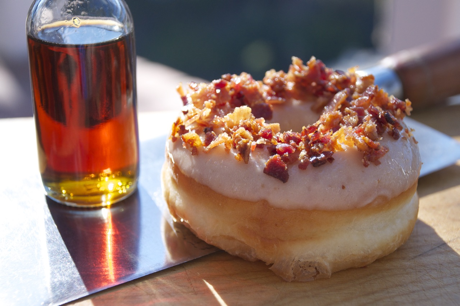 1. Brown Butter Maple Bacon Donut – what more can we say? BACON.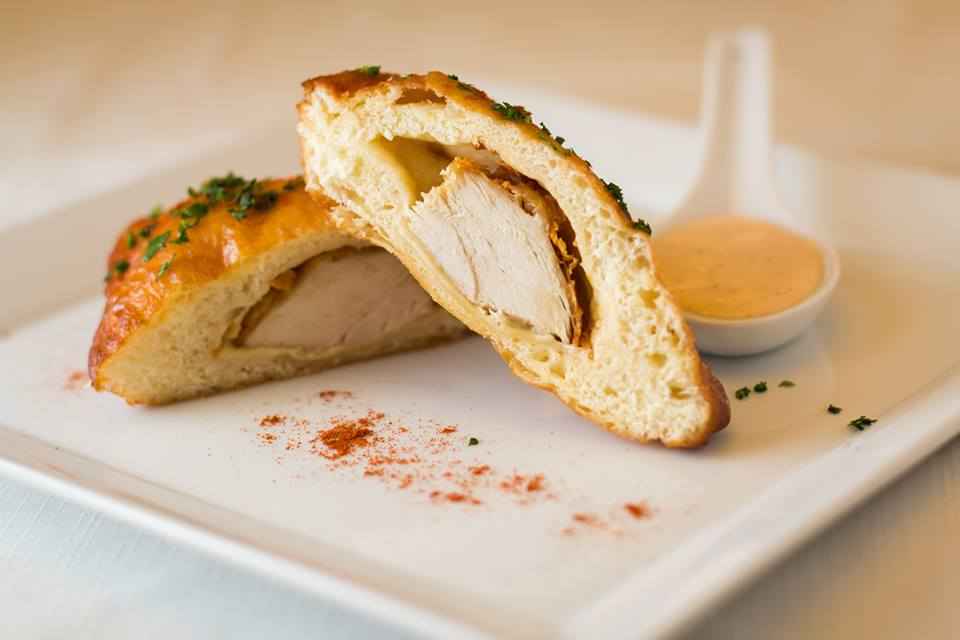 2. Fried Chicken Beignet – light, sweet beignet dough wrapped around fried chicken. I die.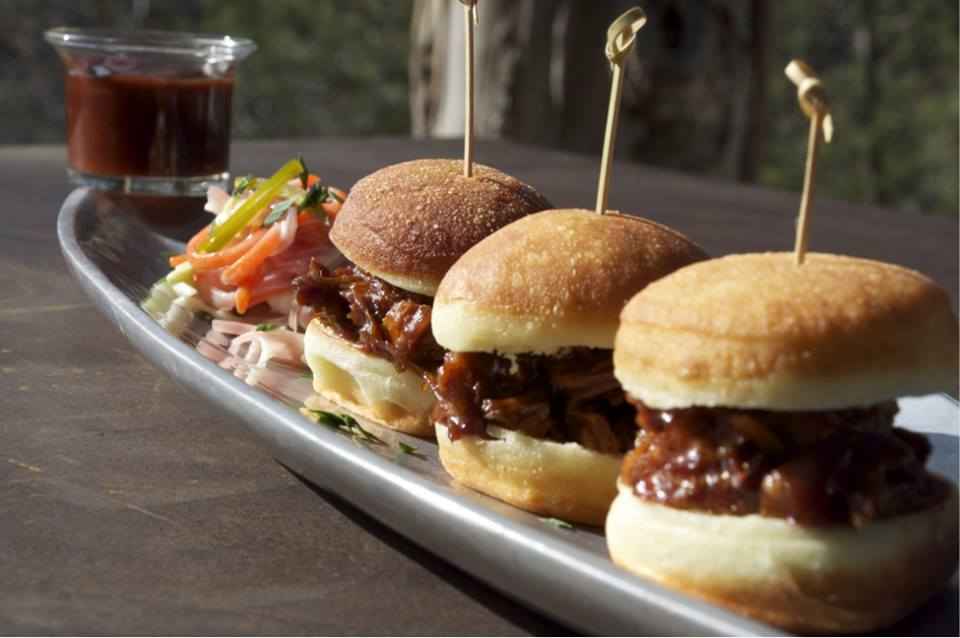 3. Missed Piggy – BBQ pulled pork sandwiched between brioche donuts.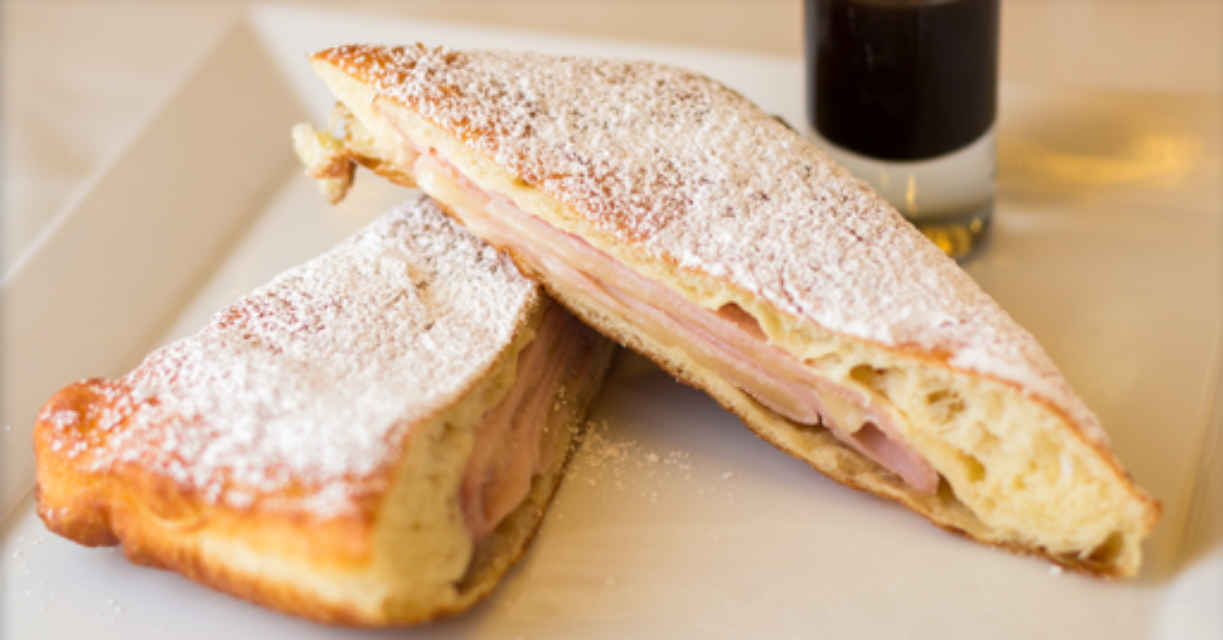 4. The Monte Cristo – don't COUNT your calories on this one (GET IT?!!?!). Gruyere cheese, ham, all wrapped inside donut magic.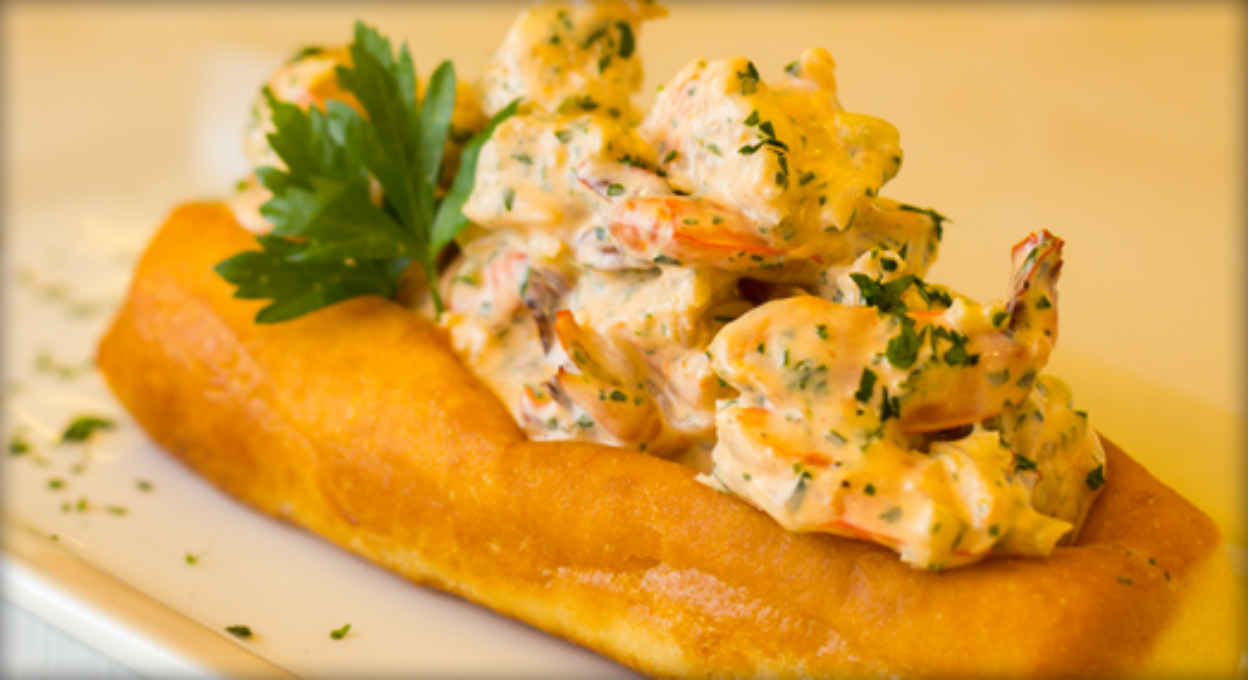 5. Shrimp Roll – jumbo prawns in an herb sauce on a not-too-sweet donut bed.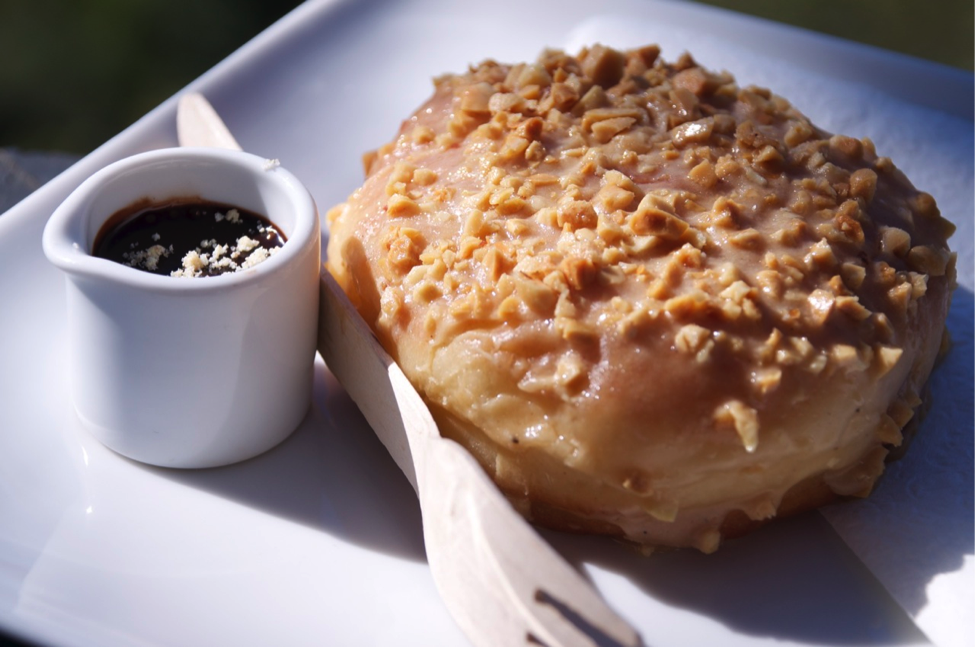 6. Jimmy Carter and Jelly – jelly-stuffed donut, peanut butter glaze and chopped toffee peanuts. We salute you.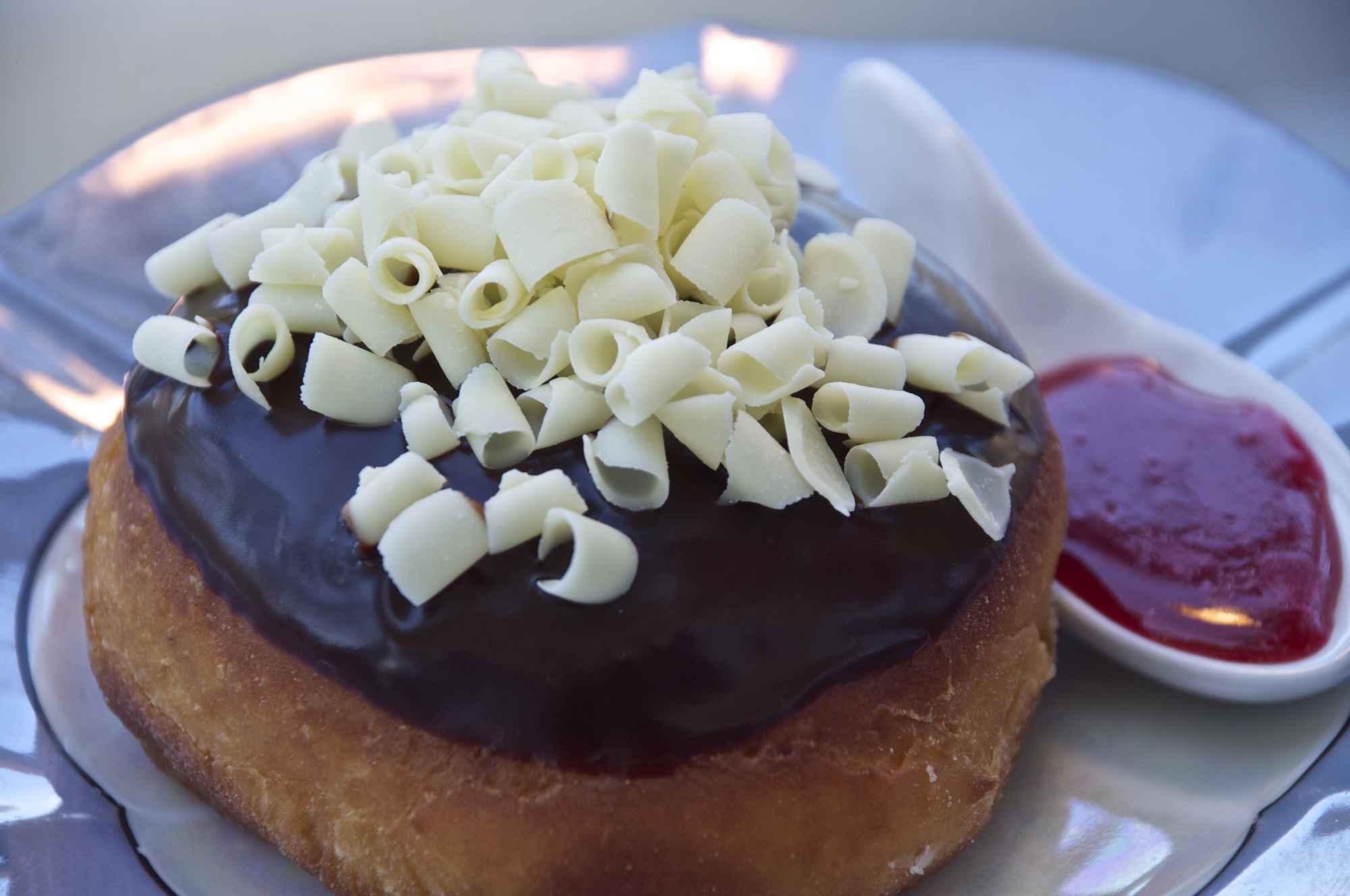 7. I'm Shipping Out to Boston Cream – a Berliner filled with vanilla cream, covered in ganache and white chocolate shavings. Wicked.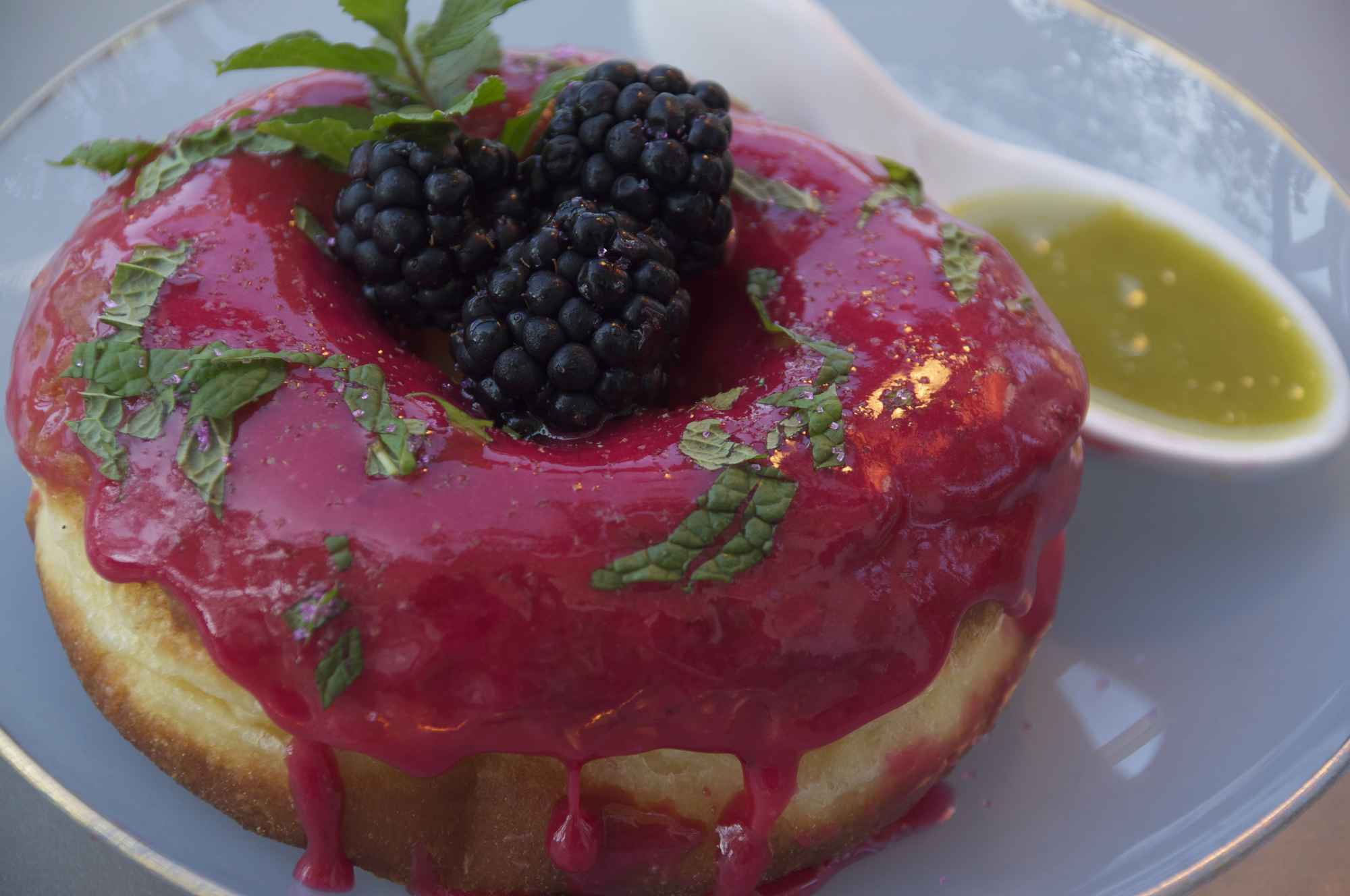 8. Blackberry Mojito – raspberry mojito reduction covers a donut filled with lime curd.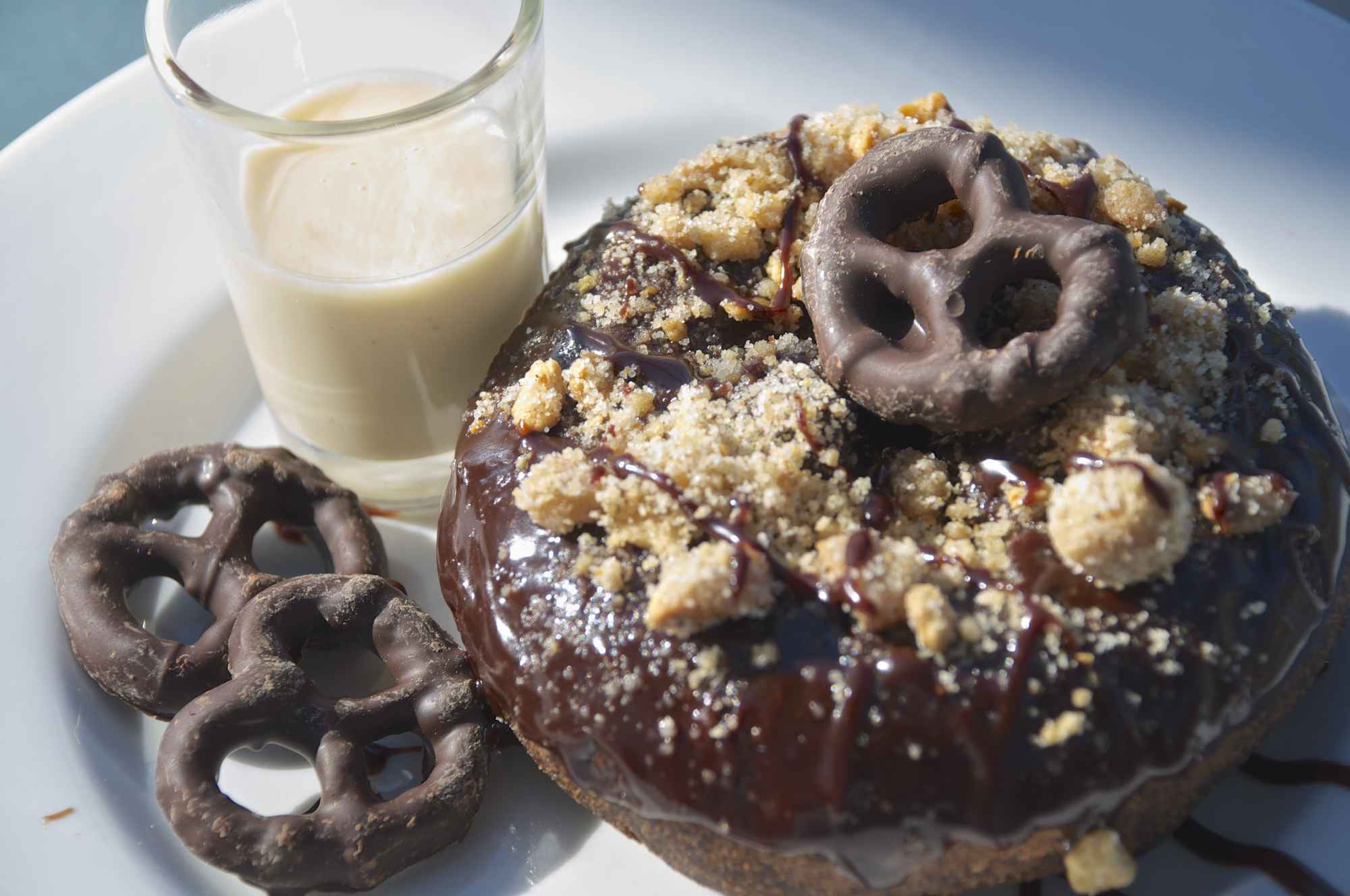 9. Sympathy for the Devil's Food Cake – chocolate donut glazed with Belgian chocolate and covered in chocolate pretzel streusel. Are you dead yet?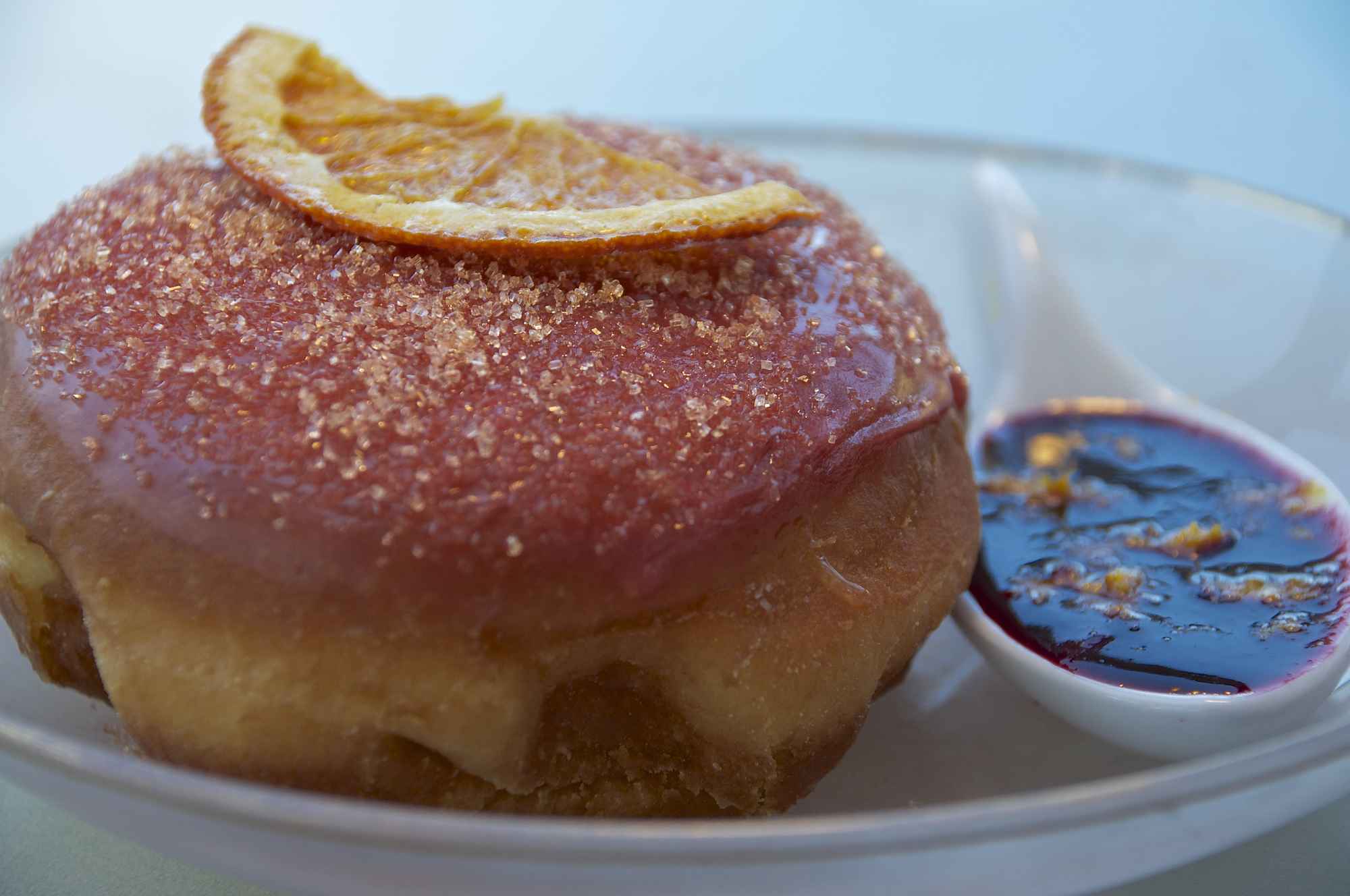 10. The Creamsicle – vanilla cream inside, blood orange glaze outside.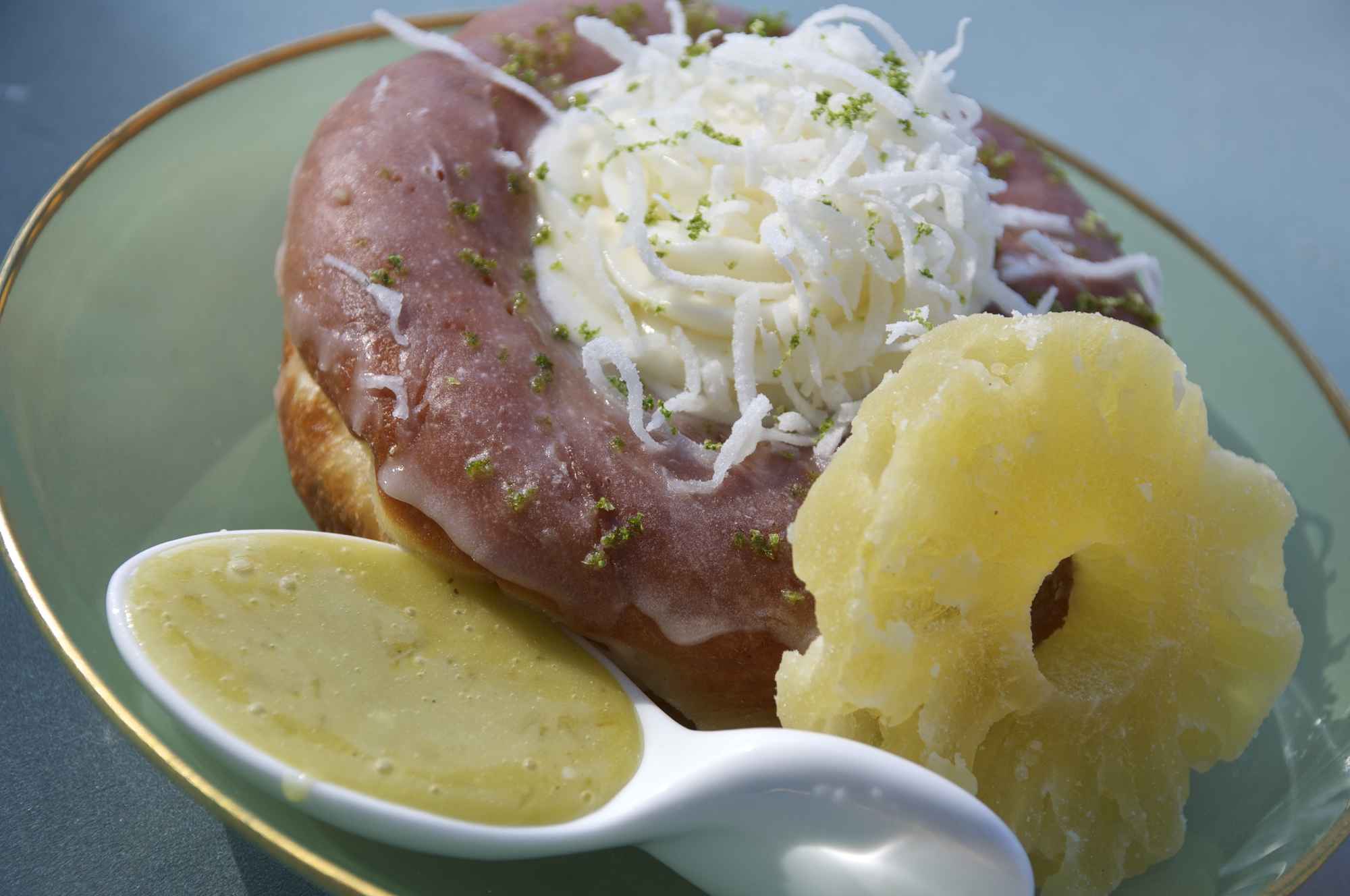 11. I Like Pina Coladas – a lime glazed donut with coconut sweet cream and shredded coconut sprinkled on top.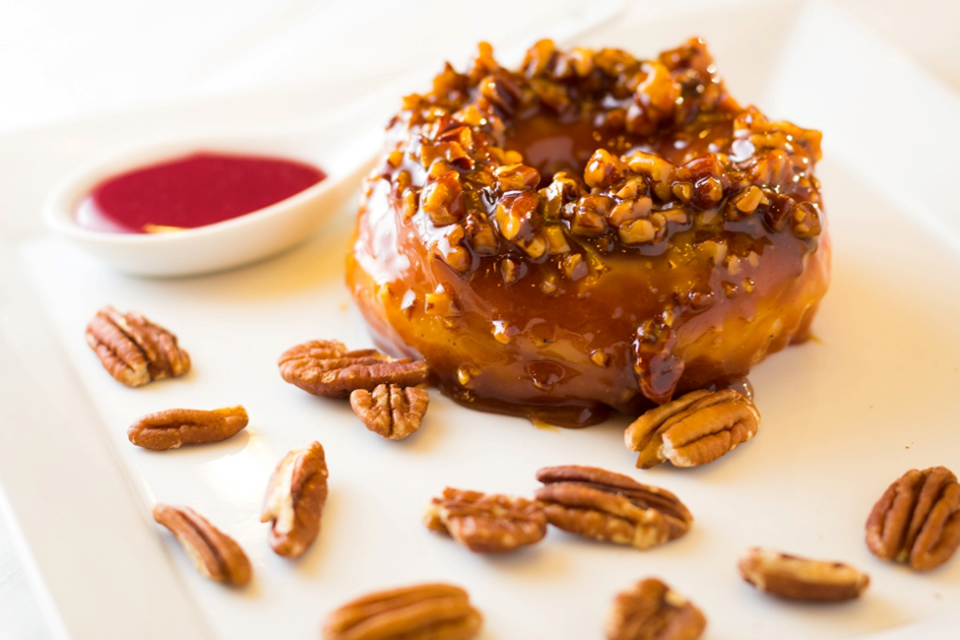 12. Bourbon Pecan Glaze – drink and donut at the same time? Yes please.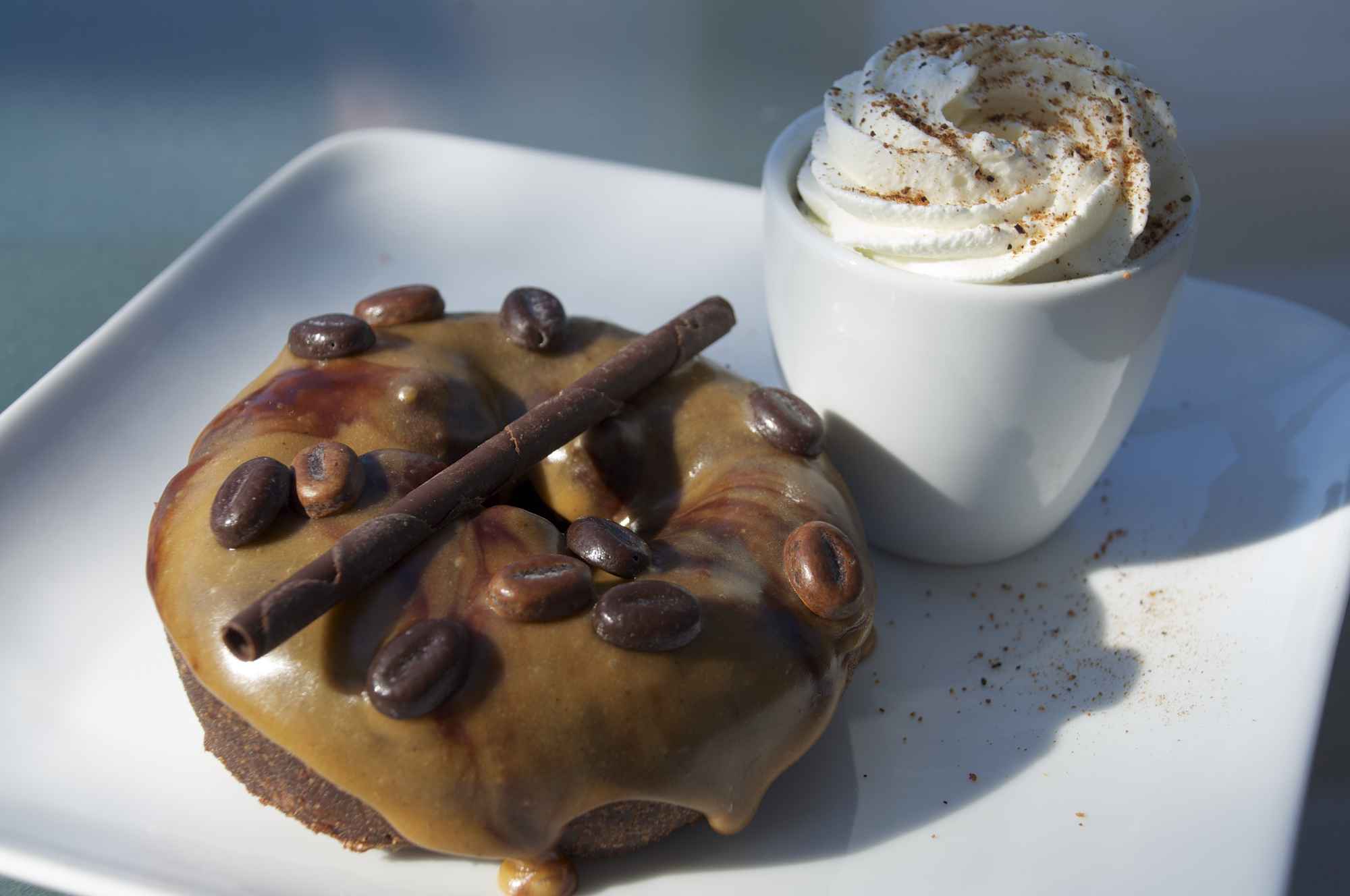 13. Stumptown Coffee – chocolate donut encased in Stumptown Coffee glaze, with espresso beans liberally sprinkled.
Don't forget to share this post – after all, road trips are more fun with friends!